Erasmus
Erasmus+ programme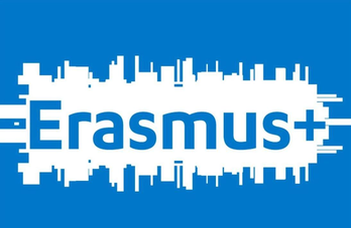 Welcome! Willkommen! Bienvenue! Benvenuto! Bienvenido! Velkommen! Welkom!
The following website is dedicated mostly to the Erasmus+ incoming mobility of ELTE Faculty of Primary and Pre-School Education (ELTE TÓK).
Our faculty is located on the Buda side of the capital city of Hungary, Budapest. Being in a green, safe environment can be very attractive to some, yet the lively and more cultural side of the city, Pest is a mere 15 minutes away from where we located.
Have a peek on Google Maps to see where we are.
Accommodation can be a bit pricy on this side of the city, but thanks to good public transport staying in the Pest side allows students to live in cheaper apartments or even in halls of residences (of which we have several on the Buda side as well) and still reach us quite easily.
Budapest, and Hungary in general has many things to offer from cultural sites, beautiful nature, fun events and activities, thermal baths, lakes etc. Not to mention the great food we have!
Our mission is having students to have the best time of their lives while staying in Budapest. And of course, to have a compatible faculty to complete their study requirements. Over the years we have put lots of effort to evolve our course offering that can help students with an easier course recognition at home while still having some extra courses they might not be able to attend elsewhere.
We welcome teaching and administrative staff from both IIA and non-IIA partners to complete their mobilities related to their academic interests.
For detailed information regarding student and staff mobilities, please choose the related topic above.
We hope to see you all in ELTE TÓK and in Budapest.

REGULATION AND POLICY
The Erasmus+ mobility programme is regulated by the European Commission. The Higher Education Charter of Eötvös Loránd University awarded by the Commission can be read HERE.
Please also find the university's policy statement on the following WEBSITE.