Stipendium Hungaricum
Stipendium Hungaricum scholarship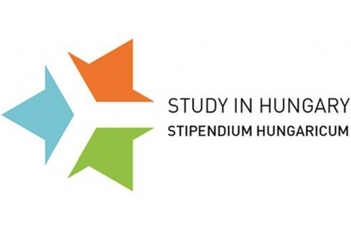 Stipendium Hungaricum is a scholarship program for foreign students, founded by the Hungarian Government in 2013. The program aims to promote cultural understanding, economic and cultural relations between Hungary and other countries.
Full degree program offered at ELTE Faculty of Primary and Pre-School Education with Stipendium Hungaricum Scholarship:

Kindergarten Education Programme
Level of the study program: BA/BSc full degree
Nominal duration: 6 semesters/3years
Study language: English
Location: Budapest
Programme description: Kindergarten Education Programme description

Applications are accepted from the following territories (based on citizenship): Argentina, Bangladesh, Belize, Cambodia, Chile, Costa Rica, Egypt, Georgia, India, Iran, Jordan, Kuwait, Kyrgyzstan, Lebanon, Liberia, Maldives, Marshall Islands, Moldova, Mongolia, Morocco, Myanmar (Burma), Namibia, Nigeria, Pakistan, Panama, Philippines, Russia, Saint Lucia, Seychelles, Singapore, South Africa, South Korea, State of Palestine, Syria, São Tomé and Príncipe, Taiwan, Tunisia, Turkey, Vietnam, Yemen.
Submit your application in the online application system of the Stipendium Hungaricum scholarship program until the application deadline (15 January 2022).

Provisions Covered by the Scholarship
Tuition-free education - exemption from the payment of tuition fee
Monthly stipend - non-degree, bachelor's, master's and one-tier master's level: monthly amount of HUF 43,700 (cca EUR 120) contribution to the living expenses in Hungary, for 12 months a year, until the completion of studies
Accommodation contribution - free dormitory place or a contribution of HUF 40,000/month to accommodation costs for the whole duration of the scholarship period (Please note that if the student does not live in the dormitory, the HUF 40,000/month is a contribution to that rental costs, and in bigger cities – especially in the capital city – this contribution would not cover the full amount of rental costs.)
Medical insurance - health care services according to the relevant Hungarian legislation (Act LXXX of 1997, national health insurance card) and supplementary medical insurance for up to HUF 65,000 (cca EUR 180) a year/person
Please bear in mind that these provisions are only a contribution to the living expenses of the Scholarship Holders. It means that it does not fully cover all the costs of living and the students need to add their own financial resources in order to cover all living expenses in Hungary. All applicants are highly advised to check the expected living expenses both in Hungary and in the city that they wish to live in before applying; please do check our Cost of Living Calculator by clicking here.
More information
Official website of Stipendium Hungaricum program
Full Call for Applications for 2022/2023
Stipendium Hungaricum Program Operational Regulations
Visit the Study in Hungary FB site!
Faculty Stipendium Hungaricum Coordinator: Ms. Zsófia Nemes. Should you have any question, do not hesitate to ask me!