Stipendium Hungaricum
Stipendium Hungaricum scholarship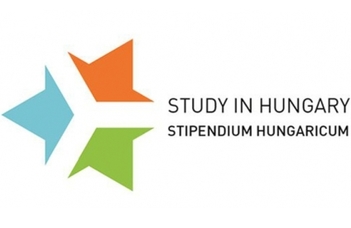 Stipendium Hungaricum is a scholarship program for foreign students, founded by the Hungarian Government in 2013. The program aims to promote cultural understanding, economic and cultural relations between Hungary and other countries.
Full degree program offered at ELTE Faculty of Primary and Pre-School Education with Stipendium Hungaricum Scholarship:
Available study programmes at the Facutly of Primary and Pre-School Education for the Stipendium Hungaricum Scholarship Applicants:
Bachelor's programmes in Hungarian:
Master's programme in Hungarian:
      Bachelor's programme in English:
In the case of English language study programmes, the scholarship holder must also participate in Hungarian as a foreign language course during the period of studies. For the studies planned in Hungarian, we will provide an opportunity to participate in a Hungarian language preparatory course.
Applications are accepted from the following territories (based on citizenship): Argentina, Bangladesh, Belize, Cambodia, Chile, Costa Rica, Egypt, Georgia, India, Iran, Jordan, Kuwait, Kyrgyzstan, Lebanon, Liberia, Maldives, Marshall Islands, Moldova, Mongolia, Morocco, Myanmar (Burma), Namibia, Nigeria, Pakistan, Panama, Philippines, Russia, Saint Lucia, Seychelles, Singapore, South Africa, South Korea, State of Palestine, Syria, São Tomé and Príncipe, Taiwan, Tunisia, Turkey, Vietnam, Yemen.
Submit your application in the online application system of the Stipendium Hungaricum scholarship program until the application deadline (16 January 2023, 2pm).
Cost of Living Calculator by clicking here.

More information
Official website of Stipendium Hungaricum program
Full Call for Applications for 2023/2024
Stipendium Hungaricum Program Operational Regulations
Visit the Study in Hungary FB site!
Faculty Stipendium Hungaricum Coordinator: Ms. Zsófia Nemes. Should you have any question, do not hesitate to ask me!