Stipendium Hungaricum
Stipendium Hungaricum scholarship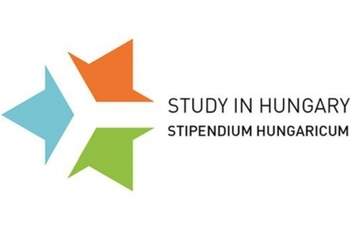 Stipendium Hungaricum is a scholarship program for foreign students, founded by the Hungarian Government in 2013. The program aims to promote cultural understanding, economic and cultural relations between Hungary and other countries.
Full degree program offered at ELTE Faculty of Primary and Pre-School Education with Stipendium Hungaricum Scholarship:

Kindergarten Education Programme
Level of the study program: BA/BSc full degree
Nominal duration: 6 semesters/3years
Study language: English
Location: Budapest
Programme description: Kindergarten Education Programme description

The scholarship can be awarded to citizens from Argentina, Azerbaijan, Cambodia, Cape Verde, Egypt, Georgia, India, Iran, Jordan, Kosovo, Kuwait, Kyrgyzstan, Lebanon, Macedonia, Moldova, Mongolia, Montenegro, Morocco, Myanmar (Burma), Namibia, Pakistan, Philippines, Russia, Singapore, South Africa, State of Palestine, Syria, Turkey, Uzbekistan, Vietnam, Yemen for full degree studies.
Submit your application in the online application system of the Stipendium Hungaricum scholarship program until the application deadline (15 January 2020).

Allowances provided for the scholarship holders:
Exemption from paying tuition fees.
The amount of the scholarship is HUF 43,700 for students in bachelor programme.
Student hostel room/bed depending on the capacity of the higher education institution HUF 40,000/month. Accommodation allowance for 12 months of the year during the whole period of full-time programmes or for the duration of the partial studies;
Health care services defined by point i) of section (1) of paragraph 16 of the Act 53/1997 on the Eligibility for Social Security Benefits and Private Pensions and the Funding for These Services, as well as the reimbursement of the costs justified in case of health care services in a foreign language (e.g. interpreting) and an additional insurance for health care services in a foreign language for up to HUF 65,000/year.
Use of the services of the library free of charge.
More information
Official website of Stipendium Hungaricum program
Full Call for Applications for 2020/2021
Stipendium Hungaricum Program Operational Regulations
Visit the Study in Hungary FB site!
Faculty Stipendium Hungaricum Coordinator: Ms. Zsófia Nemes. Should you have any question, do not hesitate to ask me!