For incoming students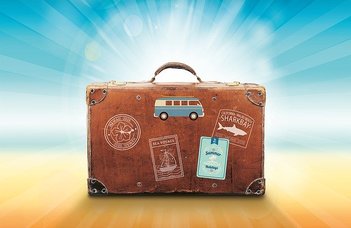 If you are a member of one of our partner universities then you are entitled to become an Erasmus student of ELTE TÓK and for that, here are some steps that you must follow:
1. A nomination is required from your university's International Office until the below mentioned deadlines
Nomination deadlines

Autumn/Winter term

10 May – currently extended until 15 July

Spring/Summer term

10 November
You have the opportunity to spend one semester or the whole academic year with us in Budapest.

2. After your nomination was accepted, you have to register to the faculty by following these steps:
All documents should be sent to the international@tok.elte.hu email address until the deadlines below
Document type

Deadline

Autumn semester

Spring semester

1

Signed "application form" (please follow the guideline nr1 below)

30th May

Extended date: 30th July

30th November

2

Certificate of language competence (B2) (please follow the guideline nr2 below)

30th May

Extended date: 30th July

30th November

3

Signed "School Based Work" form (only, if relevant) – Currently unavailable for the Autumn/Winter Semester

30th May

30th November

4

Learning Agreement

15th July

Extended date: 30th July

15th January
The registration platform is not working at the moment, please follow the guide of our Erasmus coordinator that has been sent to you in the 'Welcome email' (an application form has been used that you can receive in this email).
The document can be signed digitaly, there's no need to print and scan it.

Nr2. Certify your language knowledge
Please send a copy of your official state language exam in English or German. If you don't have one, your university can certify your B2 level.
You DON'T have to send this if you are a native speaker in any of these languages!

3. After the completed registration, a Letter of Acceptance will be issued to the student.

For further information please contact Ms Ildikó Romanoczki, Erasmus coordinator of the faculty.